If you want to learn something from this election,
don't be too quick to explain it.
---
Every election is followed by a spate of what-it-all-means commentary, and usually what it means is that the commentator was right from the beginning: I saw this coming. I warned everybody. If people had just listened to me it all would have turned out better.
So I want to start this post out by saying clearly that I did not see this coming, I did not warn everybody, and I'm still not sure what we all could have done better. I think a lot of genuinely weird things happened in this election, and I don't want to explain them away too quickly. Instead, I want to sit with the weirdness for a while and see if there's something to learn.
Because I don't have a this-explains-everything interpretation of this election, I'm going to wander a bit. So let me start with a quick list of the surprises I want to think about:
Donald Trump is not as unpopular as I thought, or as I think he ought to be.
The highest-turnout election in living memory did not result in a Democratic landslide.
Polling still had the problems that pollsters thought they had fixed since 2016.
Trump should be unpopular. My view coming in to this election was that Trump's 2016 win was a fluke: He faced an unpopular opponent in a low-turnout election during a news cycle that was breaking against her. He got only 46% of the vote, but it was perfectly distributed to give him an Electoral College win, despite losing the popular vote by 2.8 million.
Since taking office, it seemed to me that he had done nothing to appeal to the 54% who hadn't voted for him, and several things to alienate some of the 46% who had. His job-approval had stayed consistently low, though it never reached the depths that Richard Nixon or George W. Bush hit by the end of their presidencies.
The Trump administration has been marked by incidents and practices sharply at variance with what I saw as traditional American values: taking children away from parents who committed no crime other than coming to our border legally seeking asylum; siding with a hostile foreign dictator against our own intelligence services; lumping Nazi and anti-Nazi demonstrators together, even after the right-wingers killed someone; demanding that the attorney general arrest his political opponents, while protecting his own henchmen from the legal consequences of their actions; abusing his power to extort a personal political favor from Ukraine; showing zero empathy as nearly a quarter million Americans died of the pandemic.
His administration has been a failure not just by my standards, but by its own. Not much of his wall has been built, it's costing more than he said it would, and Mexico has not paid a dime of it. ObamaCare has not been repealed or replaced; despite repeated promises, no replacement plan has even been announced. America's international prestige has plummeted. Even before the pandemic, economic growth chugged along at the Obama-era pace, with no acceleration. Fewer people have jobs now than when he took office. GDP is at the same level as 2018. The trade deficit has gone up. The budget deficit Trump inherited from Obama had nearly doubled before the pandemic, and the 2020 deficit by itself is larger than the total deficit from Obama's second term.
Trump had a disastrous performance in the first debate, and in general ran a terrible campaign. He never presented a second-term vision, to the point of not even bothering to produce a 2020 GOP platform. He mismanaged money, and wound up getting outspent down the stretch. His Hunter Biden conspiracy theories never got traction.
Going into the election, the news cycle was breaking against him. The third Covid wave was hitting, and his plan for dealing with it was for us all to go back to normal life, as if thousands of Americans weren't dying week after week with no end in sight. Worse, he was going around the country actively spreading the disease by drawing his supporters together for big maskless rallies.
So the polls that showed him down by double digits seemed very credible to me. Sure, some of the people who supported him in 2016 will never admit they were wrong, but given all that has happened, why wouldn't he lose in a historic rout?
Well, he didn't.
Trump didn't just increase his vote total (from 63 million to 71 million counted so far) he got more votes than Barack Obama did in his 2008 landslide. Wednesday, Ben Rhodes put his finger on something important:
I think Biden will win. I also think the problem in this election is not the polling industry getting it wrong, it's the fact that this many Americans took a hard look at Trump and determined "yeah, I want four more years of that"
This is one of the mysteries I still need to wrap my head around. Trump attracted millions of millions of voters who didn't vote for him in 2016. If you consider the number of votes still uncounted and how many of his older voters have died since 2016, he probably got 10 million or more new votes.
What did they see? What are they thinking?
I had hoped for a result that killed Trumpism forever. Instead, Republicans can attribute their loss to bad luck: If only the pandemic had waited until 2021 to show up, Trump might be set up for a second term.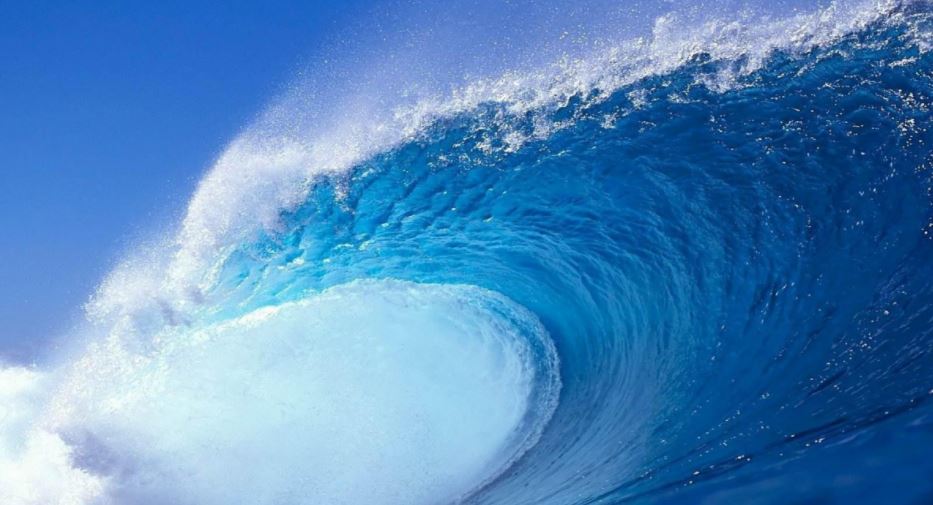 Who killed the Blue Wave? Don't get me wrong. Biden did fine. If you had promised me during the primaries that some Democratic candidate could hold all the Clinton states, win back Michigan, Wisconsin, and Pennsylvania, and add Arizona and Georgia, I'd have been been happy to see that person get the nomination. Biden got an outright majority of the popular vote, has a 4.4 million vote margin so far, and (with so much of California and New York still to be totaled) his ultimate margin is likely to be in the 5-6 million range. The turnout was historically high, so his vote total is the largest ever recorded.
But the October polls had me hoping for more: For Florida, North Carolina, and maybe Texas or Ohio. For a 10-point win that would demonstrate to Republicans that Trumpism is a dead end, and send them looking for a new paradigm. No Trump 2024. No passing the torch to Don Jr. or Jared or Ivanka. No Trump 2.0 like Tom Cotton or Tucker Carlson.
The polls had me hoping for a Senate majority that even had a little slack, so that we could fix the structural problems with our democracy: end the filibuster, admit D.C. and Puerto Rico as states, pass voting rights legislation, end gerrymandering, and perhaps even add justices to the Supreme Court.
Now, none of that is going to happen.
The final polls had a Biden margin of around 8%, and that gap had not been particularly volatile. Instead, Biden is winning by about 3% nationwide. In Wisconsin, where he had an 8.3% polling lead, he won by less than 1%. He had a 2.5% polling lead in Florida, and lost by 3.4%. (On the other hand, polls accurately predicted narrow Biden wins in Georgia and Arizona.)
In spite of efforts to fix the polling mistakes of 2016, the error in Trump's favor grew, and showed up in precisely the same places.
I think we need to resist the temptation to read this as some kind of Biden failure or Democratic failure. The hoped-for Blue Wave didn't collapse, it was never really there. Looking backwards, I think we have to reevaluate everything we thought we knew about public opinion. Those four years of Trump's low approval ratings — why should we trust them? Maybe Trump was never as unpopular as we thought.
Ditto for those polls about the popularity of Medicare for All or any other policy. Why should we believe them?
I think Democrats need to resist the urge to point fingers at each other. Centrist and Progressive Democrats are like heirs who discover Grandpa's estate isn't nearly as big as they expected. The problem isn't that one or the other of them took the money, it's that the old guy wasn't as rich as he appeared to be.
Sit with the weirdness, progressive version. My social-media universe skews left, so I'm seeing a lot of articles claiming that a candidate with a more progressive message would have done better than Biden. I'm skeptical. The post-2016 version of that argument was that Hillary's centrist message failed to inspire the turnout Democrats needed to win. This year we got the big turnout, just not the landslide that was supposed to go with it. And I'm not buying that Medicare-for-All supporters showed up at the polls and voted for Trump because Biden would only propose adding a public option to ObamaCare.
I'm still waiting for progressive versions of Doug Jones and Joe Manchin and Claire McCaskill: candidates who have won elections in places where Democrats aren't supposed to win. If the progressive theory of the electorate is true, such examples should be everywhere, but they're not.
And I'm not satisfied with conspiracy theories about the DNC. The RNC didn't like Trump either. But he turned out voters, so they had to accept him.
Progressives have proved that they can raise money, so lack of support from the big donors is not the problem either. If they can run candidates in purple-to-red districts and win, the Establishment will take notice. But if they can't, it won't.
Sit with the weirdness, centrist version. One big failure of this election was that Biden's Republican endorsements didn't turn into any sizeable number of Republican votes. I loved all those Lincoln Project ads, but who did they convince?
The biggest loser of this cycle is the old GOP Establishment. The huge Trump turnout indicates that there is no appetite for a Jeb Bush comeback, and no buyer's remorse over Trump. If Trump is healthy and still not in jail in 2024, he'll be on the ballot again. (My politically savvy nephew predicts that Don Jr. will be his VP. You heard it here first.)
In short, there is no pool of disaffected Republicans waiting for a conservative-enough Democrat to win them over. The 20th-century notion of a bell-curve electorate, which can be captured by shifting left or right to chase the peak, really seems obsolete. I don't know what replaces it.
Just as I'm skeptical of Bernie-would-have-won-bigger articles, I'm also skeptical of articles that villainize progressives. Jill Stein and Bernie-or-Bust were just not a thing this year. Progressives came through for a candidate who wasn't their first choice; they deserve some gratitude.
In short, the two wings of the Democratic Party both need to sit with the weirdness of these results, rather than repeat the same points they made in the primaries.
The problem with polling. The upshot of these persistent polling errors is that some segment of the population appears to be unpollable. We can't know where they are or what they think until they show up to vote.
The assumption at the root of all polling is that you can assemble representative samples. If you ask 1500 people what they think, the differences between those people and everybody else are supposed to be random. 1500 other people might not give you exactly the same results, but the outcomes from different samples should follow the laws of statistics.
And so, if your sample doesn't include enough Hispanics or non-college whites or people named Fred, you can adjust the weighting of that subsample. The Freds who responded, you assume, are like the Freds who didn't; you just didn't happen to find enough of them.
Instead, it appears that people who respond to polls are different from people who don't. You can't fix that with statistical weighting.
I think I know where this is going, and I don't like it: If the issue that makes your polling sample unrepresentative is consent — consenting voters are fundamentally different than non-consenting voters — then you need to stop asking for consent. Rather than calling people up and saying, "I'm from Gallup, would you like to answer my questions?" you root through the involuntary data trove of Google or Twitter until you are confident you know how your chosen person will vote. Maybe Facebook plants stories in people's news streams to see who likes them or comments on them, or maybe it does network analysis on Friend lists. Proprietary algorithms chug through that data until they spit out an accurate — but completely opaque — prediction of the vote.