Donald Trump will be the presidential nominee of the Republican Party. After his landslide win in Indiana, his last remaining rivals dropped out of the race. So there is no longer any alternative: Donald Trump will be nominated at the Republican Convention in July.
Even though he has led in the polls almost without interruption since last summer, right up until Tuesday a lot of Republicans were still telling themselves it wouldn't happen. The early theory was that his gaffes would doom him. Then his supporters weren't serious; when it was time to start marking ballots, they'd either stay home or come back to more sensible choices like Bush or Rubio. Then he had a low ceiling, so his victories were the effect of a splintered field; whoever survived long enough to get him in a one-on-one showdown would win. And finally, he might come into the convention with a lead, but he wouldn't have a majority and then somehow the Party would unite behind somebody else.
Admittedly, the rest of us were wrong too. Nate Silver certainly. And I was no better: In July, I made the prediction that he'd fade when it came time to spend real money in November or December. As late as April 11 (in the aftermath of Trump's loss in Wisconsin) I was buying into the low-ceiling theory. Already in late December, I was noticing that I couldn't generate a convincing scenario where somebody else got nominated. Nonetheless, I struggled against that insight. I mean … Donald Trump?
But das Trumpentrauma is definitely hitting Republican elites harder, because it has exposed their denial about their party. As far back as the rallies for Sarah Palin in 2008 and the Tea Party in 2010, it's been pretty clear to the rest of us that something ugly was stirring among the GOP rank and file. But Republican insiders ignored all the evidence of racism, misogyny, homophobia, and xenophobia, as well as the rumbles of potential violence. They told themselves they were seeing a patriotic protest against big government or rising debt or some other kind of liberal overreach.
Now their bubble has popped.
Control of the brand.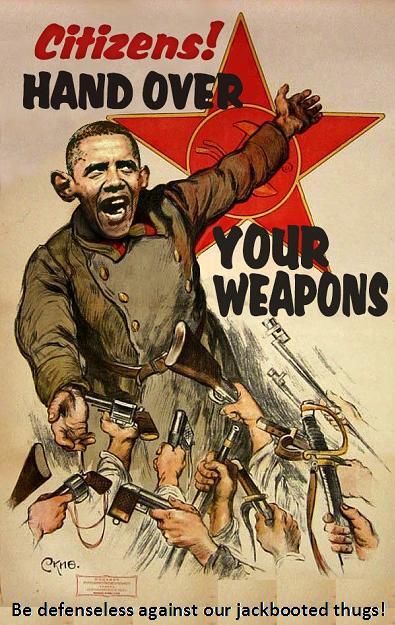 Establishment Republicans thought they were in control of the unreality of Republican discourse. They believed they could raise voter energy by promoting (or at least winking at) conspiracy theories of global warming or gun confiscation or death panels; they could make wild claims about revenue-generating tax cuts or what a sweet deal it is to be poor in America; they could stoke irrational fears about reverse racism and Christian persecution; they could benefit from entirely baseless charges against Obama like birtherism or his Muslim faith or his Communist upbringing — all without worrying that someday they themselves might need to appeal to facts and the kind of understanding that is based on evidence and expert insight.
That's all untenable now. Donald Trump has ignored everything GOP leaders thought was the essence of their party, and instead embraced the craziness they thought they could control. National Review's Yuval Levin called Trump "the least conservative Republican presidential aspirant in living memory", and the NYT's Ross Douthat wrote:
Trump has consistently arrayed himself against this vision. True, he paid lip service to certain Reaganite ideas during the primaries — claiming to be pro-life, promising a supply-side tax cut, pledging to appoint conservative judges. But the core of his message was protectionist and nativist, comfortable with an expansive welfare state, bored with religious conservatism, and dismissive of the commitments that constitute the post-Cold War Pax Americana. And Trump's policy forays since clinching the nomination have only confirmed his post-Reagan orientation. … Reaganite conservatives who help elevate Trump to the presidency, then, would be sleepwalking toward a kind of ideological suicide.
Instead of championing conservative ideology, Trump became an avatar of resentment. His runaway win over "the strongest field of candidates that the Republicans have had in 30 years" proves that resentment is what the Republican Party has really been about in the Obama era.
For months, GOP insiders seemed so sure that they could just call Trump on his apostasy, and that once the voters realized he wasn't a true conservative they would reject him. But it turned out that Trump wasn't fooling a conservative primary electorate about his views; it was conservative leaders and pundits who had been fooling themselves about the importance of their ideas. In the era of a black president, bilingual signs, and same-sex marriage, conservative ideology has simply been a way to dress up racial, sexual, and cultural resentment. Conservative sounds so much better than bigot, but in practice the difference has shrinking for a long time.
Family values? Nowhere has this been clearer than in the final showdown between Trump and Ted Cruz. Cruz is literally a preacher's son, a lifelong believer in Christian theocracy. Trump, by contrast, has openly lived a libertine life that he has never repented. He has regularly traded in his wives as if they were cars, always upgrading to a newer model. (In the most recent case, literally a model.) His anti-abortion position was obviously pasted on for political purposes, and he seemed not to understand the rhetorical nuances of defending it. His praise for the Bible — the only book he acknowledges as better than The Art of the Deal — is similarly cardboard-thin; asking him about his favorite Bible verses was a gotcha question that he had to dodge — until he responded by quoting a verse that doesn't exist.
And yet, Cruz couldn't get evangelical voters to pick him over Trump. In the decisive Indiana primary, evangelicals chose Trump over Cruz, 51%-43%, and Trump even got the votes of a third of those who claimed to attend church more than once a week. All through the primaries, so-called "values voters" showed little interest in candidates who shared their values or tried to live by them. Instead, they were looking for someone who would stick it to their enemies.
Ditto on immigration. Deporting the undocumented isn't about the rule of law, it's about sticking it to Hispanics. Banning Muslims isn't about protecting us from terrorism — they're effing Muslims, who wants them here? Few who claim to care about aborted fetuses actually do; they just want somebody to do something about all these damn empowered women. Get them back on their knees where they belong.
That's the party that just nominated Donald Trump. If you thought the GOP stood for something else, you're having a tough time now.
Getting in line. In every nomination cycle, politicians and their supporters say bad things about rivals that they eventually end up supporting. Most famously, George H. W. Bush attacked Ronald Reagan's "voodoo economic policy" during the 1980 primary campaign, but then accepted his vice presidential nomination that summer.
That's why many Democrats have been taking Stop Trump or #NeverTrump statements with a grain of salt. Come November, surely, those Republicans would say "OMG! Hillary Clinton!" and endorse Trump. And as predicted, Bob Dole, John Boehner, and Mitch McConnell have gotten in line and welcomed their new overlord, though perhaps with little enthusiasm. Paul Ryan claims to be unsure, but that might be a negotiating tactic. After a planned meeting on Thursday, he might claim to have received the kind of assurances he needs to get on the bandwagon.
Many Republicans up for election, like my own state's Senator Kelly Ayotte, are trying to have it both ways: express pro forma support while not embracing Trump too closely. Ayotte says that she "supports" Trump but will not "endorse" him, whatever that means. John McCain says, "You have to listen to people that have chosen the nominee of our Republican Party", but he won't commit to any joint appearances.
(The Atlantic has a more complete list of which Republicans are where.)
Bells that can't be unrung. But if you're planning to come around by November, you start hedging your bets when it becomes clear your favored candidates are losing, and you go silent for a while after the candidate you're trying to stop becomes the last man standing. You don't publish something like David Brooks just did:
this is a Joe McCarthy moment. People will be judged by where they stood at this time. Those who walked with Trump will be tainted forever after
In a May 2 piece on RedState.com called "I lied to myself for years about who my allies were. No more." contributing editor Ben Howe regrets recognizing Trumpists as part of the conservative movement:
When your life becomes politics and you are surrounded by people in the industry, you learn a key term: allies. Allies aren't friends. They may not even be colleagues. They are simply people that you find enough agreement with on enough issues to not go after each other. … I kept quiet about these allies in new media and in Washington. People who I thought I agreed with only 70% of the time. Which normally is a great reason to consider someone an ally, but not when the other 30% is cringe-inducing paranoia and vapid stupidity.

I chose peace over principle. I chose to go along with those I disagreed with on core matters because I believed we were jointly fighting for other things that were more important.  I ignored my gut and my moral compass.

The result is that, almost to a man, every single person I cringed at or thought twice about, is now a supporter and cheerleader of Donald Trump.
The next day, another RedStater, Leon Wold, wrote "#NeverTrump Means Never Trump. Never Ever."
Over the course of the next few weeks and months and years, as a conservative movement we will spend a great deal of time in self reflection, examining the weaknesses in our movement that allowed a cancer like Trump to flourish in our midst. We will have hard decisions to make about our affiliation with the Republican party, and what we will do with our votes in November. But one thing and one thing only remains certain: Donald Trump will never have our vote. We said it, and we meant it.
And RS founder Erick Erickson even invoked the Great Satan himself:
Republicans owe Bill Clinton an apology for impeaching him over lies and affairs while now embracing a pathological liar and womanizer. That apology will not be forthcoming. In fact, for years Republicans have accused the Democrats of gutter politics and shamelessness. Now the Republicans themselves have lost their sense of shame.
Those are the kinds of statements you can't walk back. Ditto for Nebraska Senator Ben Sasse, who wrote an open letter to "Those who think both leading presidential candidates are dishonest and have little chance of leading America forward".
With Clinton and Trump, the fix is in. Heads, they win; tails, you lose. Why are we confined to these two terrible options? This is America. If both choices stink, we reject them and go bigger.
Ted Cruz hasn't said yet what he'll do, but the "pathological liar" diatribe he unleashed just before Indiana goes way beyond ordinary political back-and-forth. It's hard to see how he can embrace Trump and maintain any credibility.
Between now and the convention. A very large number of Republicans — somewhere between a quarter and a third, I'd guess — are conflicted about Trump as their candidate. What a lot of them are looking for now, I think, is cover or maybe permission. Maybe you can oppose Trump like Mitt Romney does, or the Bush family's example will let you sit this election out without renouncing your Republican identity. Maybe you can follow John McCain and vote for the Party's nominee, while still withholding enough of your loyalty from Trump himself to keep your integrity unstained. Or maybe, like Chris Christie, you can toss aside everything you've stood for in the past just for the sake of being on the winning side.
David Brooks has never struck me as the sharpest pencil in the box, but this time I think he's got it right: Republicans are facing a Joe McCarthy moment. Between now and July, they have to decide which way to go.