The famous sci-fi author William Gibson once tweeted:
People who feel safer with a gun than with guaranteed medical insurance don't yet have a fully adult concept of scary.
That simple observation actually explains quite a bit about the gun-control debate.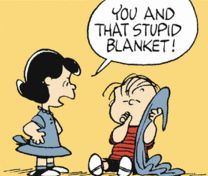 If you've ever wandered into an argument over guns and gun control, you've undoubtedly noticed that the two sides talk past each other. Proponents of gun control quote statistics: how many more shooting deaths we have in America than there are in countries with fewer guns, how many more suicides or police deaths there are in well-armed states, and so on.
Pro-gun advocates are more likely to tell stories, and often those stories are dark what-if fantasies: What if home invaders came to kill you, kidnap your baby, or rape your teen-age daughter? What if you were a hostage in a bank robbery? What if you were at a restaurant or grocery store when terrorists broke in and started killing people? Wouldn't you wish you had a gun then?
Such stories are easily stretched to indict even the mildest forms of gun control, like limiting magazines to ten shots: Picture your wife hiding in a closet with a handgun. Before she hid, she already gotten off a few shots at the invaders, and now she's not sure how many shots she has left. Don't you wish now you'd been able to buy her a gun with a larger magazine?
What we're seeing here is that there are two very different ways to think about risk and security. In the one Gibson describes as the adult way, you focus on the most likely risks and come up with ways to mitigate them.
Shortly after 9-11, I remember seeing a security expert interviewed on TV. (I wish I could remember enough details to google up a link.) The host asked what Americans could do to be safer, and the expert responded: "Wear seat belts and don't smoke." His point was that although spectacular risks like terrorist attacks may plague your imagination and call for spectacular remedies, more mundane risks like car accidents or cancer are far more significant, and there are a number of dull-but-effective things you can do about them. [1] If you're just trying not to die, that's the place to focus your efforts.
But you can also think about risk the way that children think about monsters in their closets. In that mode of thought, the problem isn't the real-life probability of danger, it's that a dark fantasy has gotten into your head and you can't get it out. If you've ever dealt with a frightened child or remember being one, you know that you can't solve a closet-monster problem by finding statistics to demonstrate how low being-eaten-by-a-closet-monster ranks among childhood death risks. Instead, you need to come up with some talisman or ritual that creates an aura of safety. The child needs a security blanket or a teddy bear, not more accurate information about relative risks. [2]
That's the need that guns fulfill for most of their owners. [3] They're security blankets, not insurance policies. The point isn't that home invasion is a major risk in your life, that you are well-trained enough to win a middle-of-the-night shoot-out if home invaders show up, or even that you have a practical way to get the gun out of its safe-storage location in time to use it at all; it's that when the home-invasion fantasy plagues you, you can tell yourself, "It's OK. I have a gun."
---
[1] One of those risks is suicide, and owning a gun increases it. Everyone has suicidal thoughts from time to time, and gun-owners have a very convenient and effective way to take action on such thoughts. Statistically, you are far more likely to kill yourself with a gun than to kill a terrorist or a home invader.
[2] Fear of flying is a second example of this pattern: If you're afraid to fly, statistics about the safety of commercial air travel miss the point. The problem isn't that you have incorrectly assessed the relative risks of flying vs. driving; it's that you can imagine being completely helpless while the plane is crashing. What you need is some talisman or ritual that will keep that thought out of your head for a few hours.
[3] Of course, there are people who have real security problems whose solutions involve guns: presidents, for example. That's why the complaint that it's hypocrisy for Obama to advocate gun control while armed men protect him and his family is so off-base. Four of our 44 presidents (Lincoln, Garfield, McKinley, and Kennedy) have died by assassination, several others have been shot at, and all frequently receive threats. If you're president, assassination isn't a monster in your closet, it's your most significant risk of dying.
Likewise, if you deal drugs, or regularly transport large quantities of cash to the bank, or have some other risk factor that makes death-by-violence more than just a what-if, your gun might be more than a security blanket. But if so, you are in a small minority of gun owners.